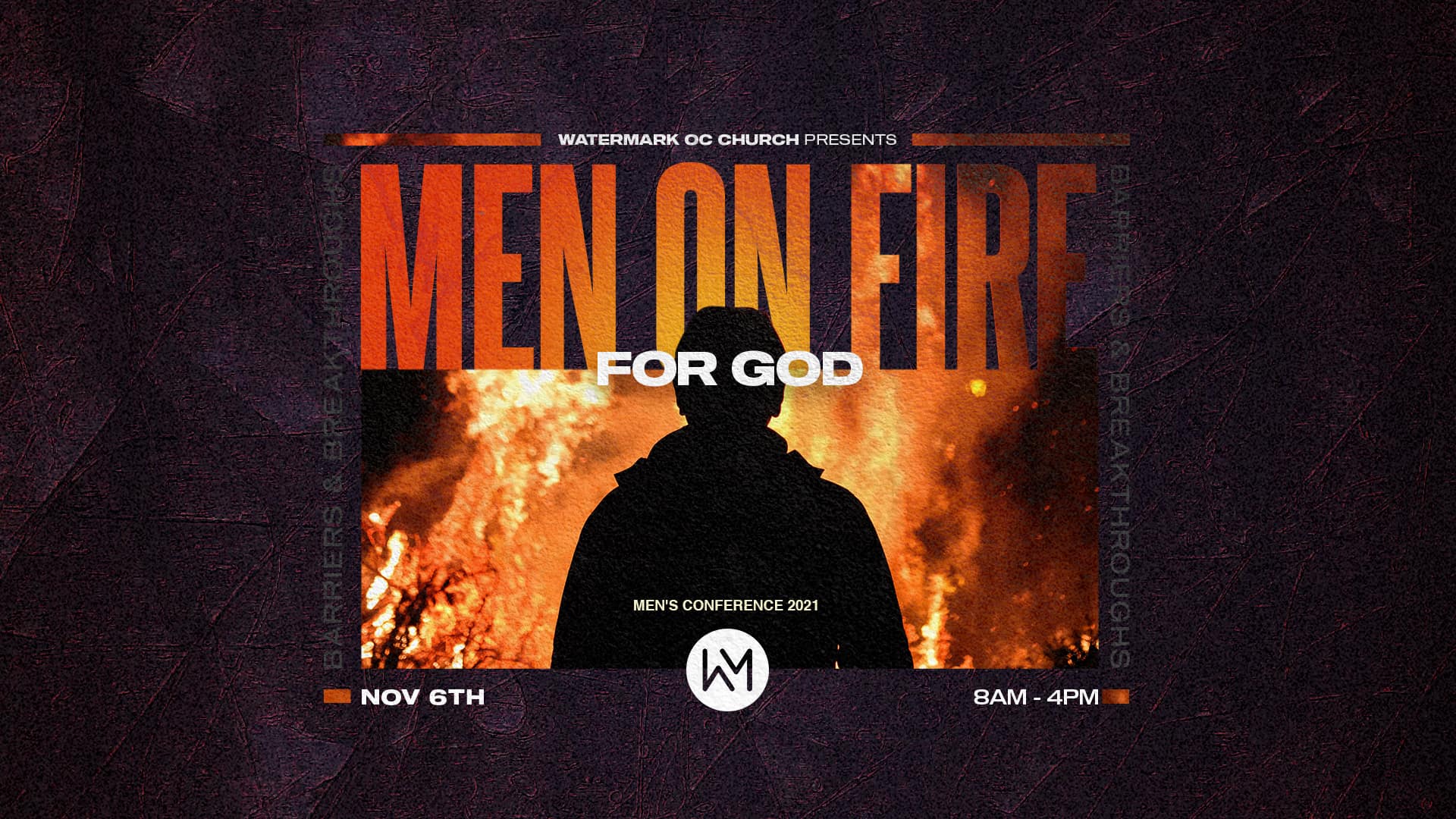 Men's Conference
Men on Fire for God
2021 Mens Conference, presented by Watermark OC Church
Join us on November 6th, 2021 from 8am to 4pm as we gather together as a community of men to talk through barriers and breakthroughs.
Continental Breakfast & Lunch will be served.
Main Speaker: Aaron Guyett is a servant, husband, father, fitness educator, Marine Corps instructor, and founder of three organizations (Leaders of Leaders, Battle Ropes Education–sold 2019, and Innovative Results–sold 2017). It is the combination of these different aspects of Aaron's life—servant, husband, father, leader, educator, Marine, entrepreneur—that distinguishes him as a leader across multiple fields of life. He is passionate about leaders that develop leaders and disciples that develop disciples all to be a part of His Kingdom building Kingdom builders.