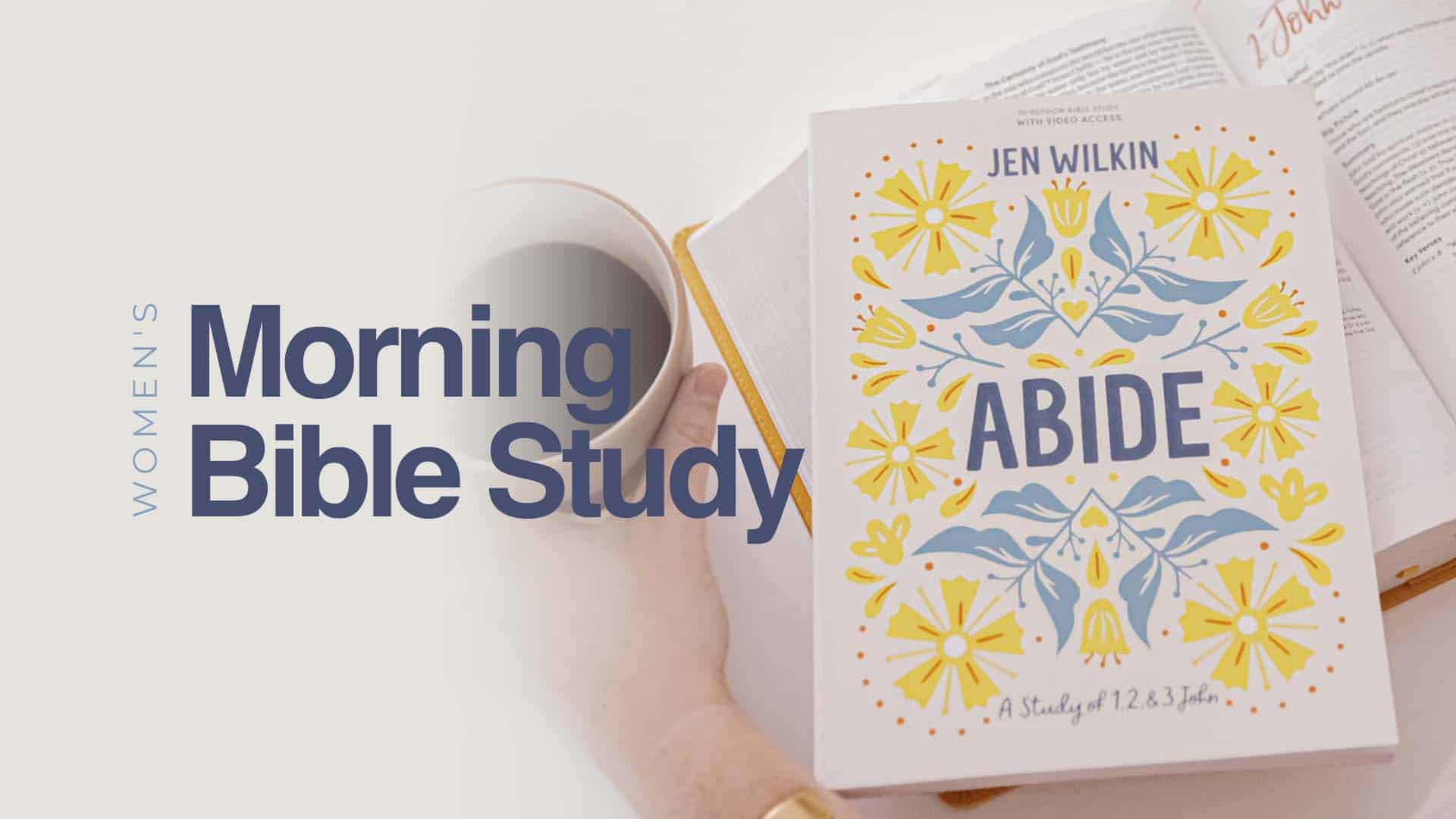 Women's Morning Bible Study
WOMEN'S MORNING BIBLE STUDY
Find support and encouragement in community with other women who will walk along you as grow in your relationship with Jesus and each other. We'll connect through bible study, prayer, and yummy food!
Be a part of our next bible study: Abide by Jen Wilkin.  How can we hold onto the assurance of our faith? How can we discern the truth from a lie? How can we know God loves us?
In three short letters, the apostle John reminds an early church facing division, deception, and doubt to hold fast to what they know and to live like they believe it. In this 10-session Bible study on the letters of 1, 2, and 3, John, Jen Wilkin helps us see how two thousand years later, his words call to Christians in similar challenges to recall a great salvation and to abide in the truth.
Study 1, 2, and 3 John verse by verse.
Learn from Jen Wilkin's teaching videos.
Find encouragement in the truth that God loves you.
Learn to discern the truth of God from a lie.
Be challenged to remain steadfast in your faith.
We hope you will join us and be strengthened in the Lord!
When: Wednesday Mornings, September 13th – November 29th
Time: 10 – 11:45 AM
What:  Bible Study, Light Brunch, Discussion, and Prayer
Location: Watermark OC Church Sanctuary
Material:  Abide by Jen Wilkin. Here's an Amazon link for everyone to order their own workbook: https://a.co/d/d987AWP  Scholarships available.
Childcare Cost: Childcare is available from infant to 12 years.  $75 per child.
This is a one-time fee per child for the entire study. Scholarships available. 
–
Have Questions? Contact: [email protected]