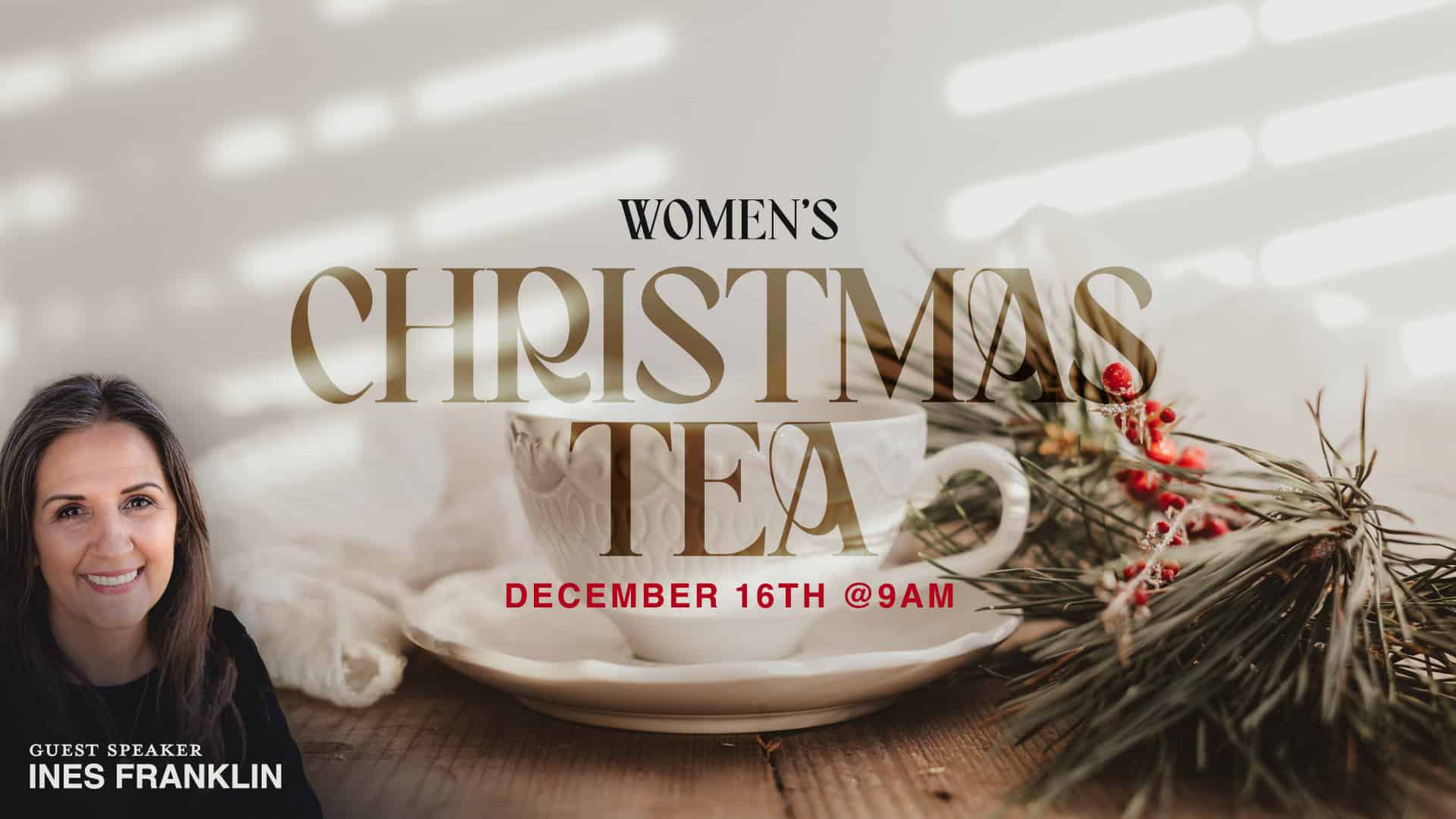 Women's Christmas Tea
Join the Women of Watermark for a Christmas Tea to celebrate the holiday season.
Tables will be individually hosted and decorated for Christmas. Guests will enjoy traditional tea party foods and connection, as well a very special message from Author and Speaker Ines Franklin. Inés Franklin completed a Master of Divinity at Fuller Theological Seminary and is the Founder and President of Trochia Ministries, a Christian discipleship ministry. She serves as a teaching pastor at Mariners Church in Southern California. She is the author of Uncharted: Navigating Your Unique Journey of Faith, released March 21, 2023.
Types of Registrations:

1. Reserve a Table (8 seats) – You will be the Table Host and invite 7 guests to join your table – We need ladies to serve as table hosts.  Table hosts are responsible for inviting 7 ladies to join their table. Table hosts provide and set-up tea service to to include 8 sets of plates, tea cups, silverware, napkins, platter, Christmas decor for your table, such as a centerpiece. Teapot is optional and can be provided if needed.
2. Individual (1 Seat) – Sign-up for one seat and enjoy tea service and fellowship with other ladies. The table you sit at will have an assigned table host.  Do not register if you have confirmed your attendance with a table host at their reserved table (they have accounted for your attendance already).
Childcare is not available for this event
Registration closes on Dec. 10th
For additional information please contact Jenna van der Meyden, [email protected]